Samples of our stunning 3D Domed Gel speciality vinyl's.
20mm diameter sample of each of our stunning speciality vinyl's.
Carbon Fibre, Silver, Gold, Mirrored Chrome, Mirrored Gold, Glistening Gold, Rainbow Holographic, Sparkle Holographic and Anthracite (Graphite)

Just pay for shipping
When your order has fully cured and is ready for dispatch we will send you an email with dispatch and tracking details. We use Royalmail postal service for the UK 1st/2nd class mail and Guaranteed next day, and for international orders we use the International signed for service.
All orders received after 12.00pm mid day will be classed as received the following working day.

All payments are received through Paypal in GBP pound sterling
The delivery/shipping address must be a Paypal confirmed address, please make sure you select the correct delivery address when you sign in to Paypal.
The delivery address can be to any country found in the Country menu.
Please note: we only deliver to Paypal confirmed addresses. Your PAYPAL address MUST MATCH your Shipping address.
If the paypal receipt shows a different delivery address to the one you have selected, we will ask if you want delivery to this address or add your selected address to paypal and place a new order.

Please note: All our 3D domed gel custom wheel badges are handmade, therefore, there may be imperfections and differences on positioning for each and every badge.
These aftermarket 3D Domed Gels are custom made to order and are not a stock item, therefore not covered by the distance selling act.
If you are unsure what Imperfections or Custom Made means then please ask before placing your order.

All our 3D Domed Gel products can take upto 5 working days to fully cure. We do have an advanced curing system that can cure these in as little as 24-48 hours but this is dependant on available space.

IMPORTANT TRADEMARK DISCLAIMER:
You are going to see many immediately recognisable logos on WHEEL BADGES. Wheel Badges is in no way associated with any of the companies whose logo appears on Wheel Badges. It is not our intention to appear to be associated with any of the companies nor our intention to pass ourselves off as being associated with any of them.
If you are the owner of a logo that appears on this site and take exception to seeing it here, please do contact us right away for it's immediate removal. After we have confirmed that the request is genuine, we are happy to remove the logo from this site without delay.

Discounts are added at the checkout
Buy any 2 products get 5% off
Buy any 3 products get 7% off
Buy any 4 products get 10% off
Buy any 6 products get 12% off
Buy any 8 products get 14% off
Buy any 12 products get 17% off
Buy any 20 products get 20% off
Buy any 30 products get 25% off
Buy any 50 products get 30% off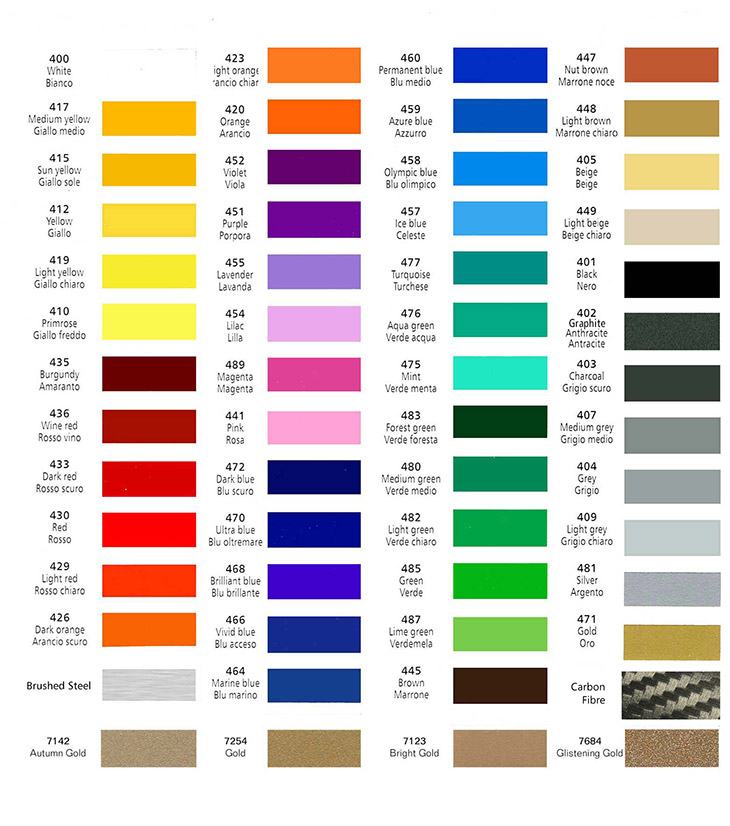 Open: Mon - Fri 9.30am - 3.30pm
Closed: Sat - Sun
3D Domed Gel Speciality Vinyl Samples
Product Code: sample-speciality
Availability: In Stock
Tags: sample, 3d domed gel, speciality vinyl, mirrored, gold, silver, carbon, chrome, graphite, anthracite, holo. holographic, rainbow, sparkle
Holiday Notice
Holiday closure notice
Our office will close 12.30pm on Monday 24th June 2019
We will re-open for business as usual on Thursday 4th July 2019 at 9.30am
The closure will affect all aspects of the company. As such, no orders will be processed during this time period. All orders received during our closure will be dealt with on a first come first served basis upon our return.
ALL orders receive on or before 5.00pm Friday 21st June WILL be manufactured and dispatched by the close of business on Monday 24th June.
All orders received after 5.00pm 21st June will be manufactured in order of receipt starting on the 4th July.
As a thankyou for your patience during our holiday period down time, we offer you an additional discount of 10%. Please use the code: HOLIDAY19 at the checkout, this will be available to use from Saturday 22nd June.
Latest Products