Relocation Holiday Notice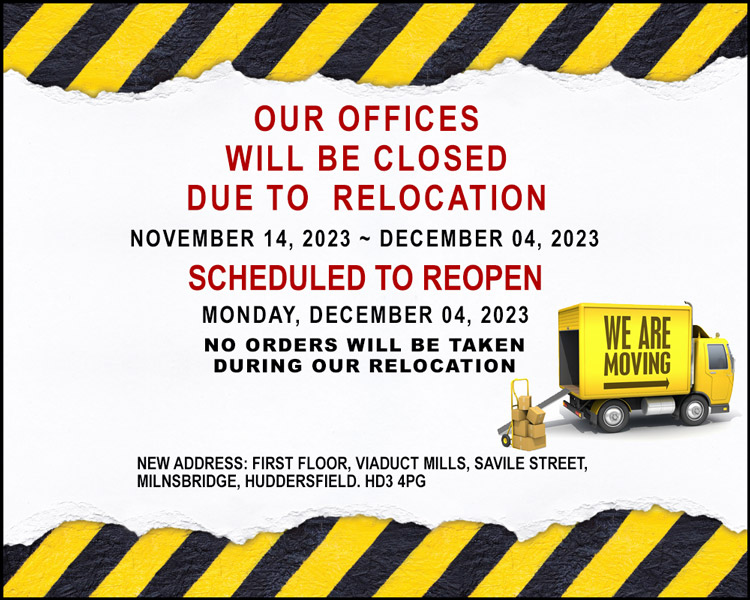 New Domed Gel Badge designs incur a one off artwork creation / setup fee.
Please email matt@wheelbadges.com and provide any images before purchasing this item.
When your order has fully cured and is ready for dispatch we will send you an email with dispatch and tracking details. We use Royalmail postal service for the UK 1st/2nd class mail and Guaranteed next day, and for international orders we use the International signed for service.
All orders received after 12.00pm mid day will be classed as received the following working day.

All payments are received through Paypal in GBP pound sterling
The delivery/shipping address must be a Paypal confirmed address, please make sure you select the correct delivery address when you sign in to Paypal.
The delivery address can be to any country found in the Country menu.
Please note: we only deliver to Paypal confirmed addresses. Your PAYPAL address MUST MATCH your Shipping address.
If the paypal receipt shows a different delivery address to the one you have selected, we will ask if you want delivery to this address or add your selected address to paypal and place a new order.

International Buyers – Please Note:
Import duties, taxes, and charges are not included in the item price or shipping cost. These charges are the buyer's responsibility.
Please check with your country's customs office to determine what these additional costs will be prior to bidding or buying.
Please note: All our 3D domed gel custom wheel badges are handmade, therefore, there may be imperfections and differences on positioning for each and every badge.
These aftermarket 3D Domed Gels are custom made to order and are not a stock item, therefore not covered by the distance selling act.
If you are unsure what Imperfections or Custom Made means then please ask before placing your order.

All our 3D Domed Gel products can take upto 5 working days to fully cure. We do have an advanced curing system that can cure these in as little as 24-48 hours but this is dependant on available space.

IMPORTANT TRADEMARK DISCLAIMER:
You are going to see many immediately recognisable logos on WHEEL BADGES. Wheel Badges is in no way associated with any of the companies whose logo appears on Wheel Badges. It is not our intention to appear to be associated with any of the companies nor our intention to pass ourselves off as being associated with any of them.
If you are the owner of a logo that appears on this site and take exception to seeing it here, please do contact us right away for it's immediate removal. After we have confirmed that the request is genuine, we are happy to remove the logo from this site without delay.

Discounts are added at the checkout
Buy any 2 products get 5% off
Buy any 3 products get 7% off
Buy any 4 products get 10% off
Buy any 6 products get 12% off
Buy any 8 products get 14% off
Buy any 12 products get 17% off
Buy any 20 products get 20% off
Buy any 30 products get 25% off
Buy any 50 products get 30% off
Open: Mon - Fri 9.30am - 3.30pm
Closed: Sat - Sun
In purchasing our product, using this website, using our product, or becoming an affiliate, you are deemed to have read, understood and agreed to the following terms and conditions:

Delivery, Post & Packing
All orders received should be dispatched within *72 hours. Any orders placed on a Friday afternoon or weekend will be treated as if they were placed on Monday. Please allow up to five working days for delivery. We may need to contact you in the event of your placing a high value order to confirm delivery details, before dispatching the order. Post and Packing - Customers outside the UK: All postage prices are for the UK only, export orders are posted using Royal Mails delivery service. Please contact us for prices for posting abroad. It is possible to order goods online for delivery to most countries world-wide, however, due to overseas postal delays it is not always possible to work out a precise delivery time.
*Next Day service excludes weekend deliveries and is subject to the default curing times and stock availability. *We are not responsible for delivery time. Delivery times are provided by the carrier, excluding weekends and bank holidays, and may vary with package origin and destination, particularly during peak periods.

Non Delivery Of Order
If you don't receive your order in a reasonable amount of time then please contact us. We have to allow 15 working days (excluding weekends and bank holidays) plus original delivery time (2-5 working days) to elapse before Royal Mail considers an item lost, after that time we can claim against Royal Mail and issue you a new set of item/s. Royal Mail allows 15 working days plus original delivery time to allow enough time for the items to be returned to us in the event of delivery problems.

Payment:
wheelbadges.com uses globally recognised third party payment processor Paypal to take your payment. This means that you can be sure of a 100% secure transaction with the peace of mind that your credit card details are never stored on our server. We operate a strict privacy policy with our customers and we promise never to sell your email address to other parties.

Telephone Orders:

If you do not wish to give your credit-card details over the internet, we offer the option when available to make payment over the phone. However we do require that you make your order through the online website so that we have all the correct order details along with your registered address details, to take all these important details over the telephone is time consuming and spelling errors/mistakes can and do happen, we do not like making mistakes when there is a facility readily available to eradicate mistakes. You also get the online discounts should there be any at the time of your order. Once you have filled in all the required details you will be taken to a payment page where you can choose how you would like to pay.
There is a option for:
Paypal

Make you payment choice and follow the online instructions to finalise your order.
All calls may be recorded for security and training purposes

Refunds and Disputes:

All requests for refunds to custom-wheel-badges will be given at the discretion of the Company Management. All errors and or mistakes made by WheelBadges.com will be corrected by us. All refunds for non-custom manufactured items minus all P&P will carry a small administration charge 20%, if we are found not to be at fault. Our services in the supply of vinyl graphics begin upon receipt of your order and due the service provided for a product, are made specifically for an individual customer and is unique, we are unable to accept requests for cancellations or refunds where the company has not failed in its duty in respect of quality and supply. Should you use someone else's unique custom filename or place an order for a trademark design using an unknown custom filename we may cancel your order, and charge a small transaction processing fee of 10% and refund the difference.

Custom File Name.
If you place an order without:
(1.) Reading the product description and following the instructions
(2.) Making contact for your CUSTOM FILE ID / CUSTOM DESIGN ID
(3.) Use a made-up Design ID number that we don't have on our system
(4.) A WHEELBADGES provided ID number we will cancel your order immediately.
THERE WILL BE A CANCELLATION FEE OF 10% or £5.00 whichever is the greatest to cover our administration and handling fee.

Can I cancel my order?
Custom sized 3D Domed Gel Badges and custom sized vinyl graphics are bespoke item and are made especially for you and nobody else. Here at Custom Wheel Badges, to ensure that we keep our customers happy with rapid turnaround and delivery times, we start on an order as soon as it is received. Because of this it is not possible to cancel or amend an order which has been placed on either the internet or over the telephone. You should be 100% sure when placing an order that you do in fact wish to place one and that you place it correctly using all the correct details. Should you use someone else's unique custom filename or place an order for a trademark design using an unknown custom filename we may cancel your order, and charge a small transaction processing fee of 10% and refund the difference.

International Buyers – Please Note:

Import duties, taxes, and charges are not included in the item price or shipping cost. These charges are the buyer's responsibility.
Please check with your country's customs office to determine what these additional costs will be prior to bidding or buying.

Under the Consumer Protection (Distance Selling) Regulations 2000

wheelbadges.com must notify you that the service we provide begins as soon as you place your order, subsequently there is no 'cooling off period', the transaction cannot be reversed or amended and no refund can be given. As soon as we receive your order the items will be manufactured on your behalf.

Returns Policy
wheelbadges.com will replace any item that results from an error made by us or from a defective item. however if you do require this you must return the defective product at your cost. You must advise us by letter or email within 7 days of your pending return by requesting your returns number authorisation (RNA) and return the item with your (RNA) clearly on the front of the package within 14 days of delivery to you. You will not be charged any additional shipping or handling fees for replacement shipments. To make a return, please give the reason for the return and wrap the item securely. Then send it to this address: Wheel Badges, c/o Merlin Motors, Unit 1D, Rear of 47 Scar Lane, Milnsbridge, Huddersfield. HD3 4QH.
Please note: requests for replacements are only furnished upon receipt of the faulty item. Once we are satisfied that the item has failed due to material and/or manufacturing issues we will then send a replacement, we only pay for return postage - you are responsible for your postage costs. If however the item appears to have been tampered with after leaving our premises, we reserve our rights to reject your request for replacement to which you are responsible for the return postage costs.

Complaints
We strive to give the best possible service and customer satisfaction, if you have any complaints regarding your Web Order please contact our wheel badges complaints Team

Errors and Omissions
We strive to ensure that the information on our site is accurate and up to date. We will promptly correct any errors brought to our attention. If you find an error please contact queries.
IMPORTANT Displays are for illustration only, vinyl graphics,logos etc may differ from those shown. If in doubt please phone or e-mail our Sales team, who will be pleased to advise. We reserve the right to withdraw any item from sale, at any point prior to dispatch, for whatever reason. No guarantees are given as to the accuracy of the colours, some colours show differently on different screens/monitors. We do not guarantee perfect sizing, please be aware the final size may be up to +/- 1mm of your chosen size, this is due in part to possible shrinking or stretching during the curing process.

Copyright:

The design and text of this site is Copyright © wheelbadges.com All logos, brands and product names are the property of their respective owners, and are offered as a convenience. No guarantees are given or implied as to the accuracy of any logo or to the accuracy of the colours used. Please be aware that it is the purchasers responsibility to acquire the permission of the holder of the copyright or trademark of that logo. The purchaser agrees to indemnify and hold harmless wheelbadges.com for any liability incurred as a result of the purchaser's failure to acquire the aforesaid permission to use any logo or copyrighted material contained in your order, including but not limited to use of logos in violation of any right of the copyright or trademark holder of such logos. Please contact us and we will immediately remove your logo from this site if you do not wish your logo displayed.

Colours

Vinyl colours will be standard colour unless it shows before or after the named colour that it is speciality vinyl with either metallic, reflective, mirrored or holographic.
Blue on its own will be just that, standard Blue.
Metallic Blue will be blue in appearance with metallic particles same applies to all the other standard colours. If this is not mentioned with any of the colours then it will be assumed that it is supplied in standard.
All speciality vinyls are more expensive and the price will be shown.
We do not colour match manufacturer items unless otherwise requested on the basis that a similar colour printed or is available through our colour chart. Some colours may appear slightly lighter when combined with our 3D Domed Gel. This is due to the light reflecting within the 3D Domed Gel coating.
Your custom and Unique logo will either be printed in full colour (we do not guarantee colour matching) or be computer cut from your chosen logo vinyl, they will not be like a car manufacturers 3D injection perfectly smooth finished molded logo, but flat in appearance.

Sizing
We print the majority of our badges which may incur slight shrinkage. We allow a shrinkage tolerance of approx 1%, this is usually less than 0.5mm on average.

Fitting Of Products
Fitting any of our products is in your hands; in some cases it may be suitable to have your signs/graphics installed professionally or by a competent individual even though most of our products are sent to you as a complete kit. www.wheelbadges.com cannot be held responsible for any incorrectly fitted products or any extra cost that occurs to you whilst installation of the product is being carried out. If you are unsure about fitting our supplied product please seek professional advice before making a purchase.
3D Domed Gel surfaces must be smooth and free from contaminants. All our 3D Domed Gel Wheel badges are flat on the back but can be applied to slightly curved surfaces, this applies to surfaces that are no more than 1mm-2mm from the center to the outside edge, if this is greater you will experience lifting of the badges. Under these conditions you may have to apply an adhesive to bond the two parts together.
All prices displayed on the company website are quoted in UK pounds. wheelbadges.com reserves the right without prior notice to discontinue or change specifications and prices on products and services offered through the website without incurring any obligation to you. The company reserves the right at any time after receipt of your order to accept or decline your order, or any portion thereof. Prices of all services, are subject to change at any time. custom-wheel-badges shall not be liable to you or to any third party for any modification, price change, suspension or discontinuance of the service.
Wheel Badges is wholly owned by: ID CREATIVE DIGITAL LIMITED is a private limited company incorporated with the registrar of companies for England and Wales. Our registered number is 10007096
Registered Office: NEW CONNEXION HOUSE, 2 MARSH LANE, SHEPLEY, HUDDERSFIELD. WEST YORKSHIRE. ENGLAND. HD8 8AE
Gel Wheel Badge Artwork Setup - Drawing to Vector
Product Code: Gel Badge Design Service
Availability: In Stock
Latest Products